Our Partners
healthie™, our technology platform, considers the
needs of the patient, patient advocacy, medial and scientific researchers and industry partners.
CDKL5 Registry
The CDKL5 Registry, launched in March 2018 and funded by the LouLou Foundation, is dedicated to advancing research into CDKL5 Deficiency Disorder. This registry aims to increase understanding of CDD's natural history, accelerate the development of therapeutics, and support clinical trials of prospective treatments.
Created in collaboration with the Orphan Disease Center at the Perelman School of Medicine, University of Pennsylvania.
National Kidney Foundation
The National Kidney Foundation has partnered with Pulse Infoframe in order to launched the first-ever national registry for patients at all stages of kidney disease, the NKF Patient Network.
This powerful research tool can improve the lives of people with kidney disease by better informing research, clinical care, drug development, and health policy decisions, as well as giving kidney patients the tools they need to stay educated and healthy. It will collect both rigorous clinical and laboratory data from electronic health records, in addition to patient-entered data, which together allow for a complete picture of the patient experience.
Read more about the network here.
Bowel Cancer Australia
Bowel Cancer Australia is the leading community-funded charity dedicated to prevention, early diagnosis, research, quality treatment, and the best care for everyone affected by bowel cancer. We believe in a future where no Australian dies from bowel cancer and where all those diagnosed receive the expert care and support they need. For more information, visit
bowelcanceraustralia.org
.
Jazz Pharmaceuticals
Jazz has collaborated with Pulse Infoframe, Inc, and leading researchers in the field of pediatric sleep medicine to launch the CATNAP
TM
Pediatric Narcolepsy Registry – Children, Adolescents, and their providers: The Narcolepsy Assessment Partnership. It is one more step in Jazz's commitment to leading the evolution of sleep medicine for patients with sleep disorders and other neurological conditions. Read more about CATNAP
TM
here
. For more information, email
catnap@pulseinfoframe.com
.
PIP-UK: Poland Syndrome Support & NEtwork
PIP-UK is joining Rare Central, the rare disease platform powered by Pulse Infoframe, to create the UK Poland Syndrome Community Register. This patient registry will document the Poland Syndrome community's patient experience to advance research and improve health outcomes.
Other Disease Registries
Pulse Infoframe has supported longitudinal prospective studies and registries for over 25 diseases and collaborated with over 10 global pharma partners seeking to understand natural history of disease, treatment effectiveness, and burden of illness.
Spotlight registry platforms and partnerships include:
Uveal melanoma, sponsored by Immunocore
Global breast, lung, and melanoma cancer registry platforms
Castleman's disease
Sudden cardiac death
Friedreich's ataxia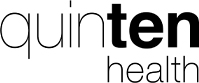 Quinten Health
The joint partnership between Pulse Infoframe and Quinten Health will provide our clients with a full suite of advanced analytics and artificial intelligence/machine learning technologies for designing and conduct real-world studies to accelerate and advance precision medicine.
QualityMetric
This partnership has the potential to transform the rare disease space by combining QualityMetric's clinical outcomes assessment scientific expertise, PRO data science, and technology with Pulse Infoframe's data science expertise and comprehensive real-world data platform for evidence generation and regulatory decision-making solution.
QualityMetric instruments will be available as part of Pulse Infoframe's Rare Central™ offering, simplifying configuration and start-up time. This globally deployed rare disease patient registry platform can integrate with many healthcare data sources, including EHR, claims, genomics, and existing registries. Its technology allows a defined data dictionary and applies the latest global data mapping standards, including OMOP and CDISC, to facilitate FDA/EMA-ready research.